Service Appointment Taking Extra Time?
BMW of Fairfax Now Offers Uber Shuttles!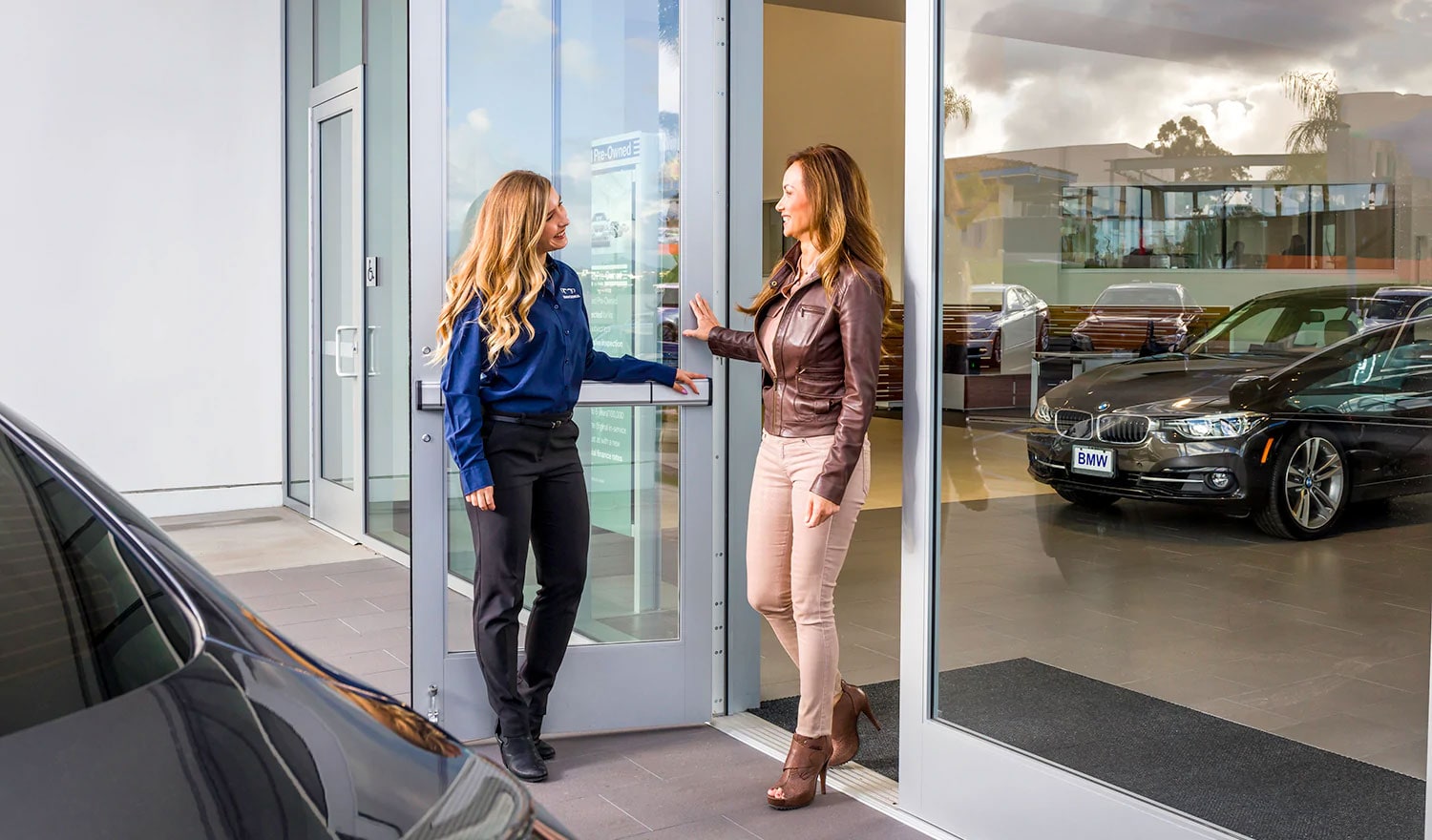 Schedule Service
Rider Experience
Do you want to leave your car with us for service? With our hassle-free Uber shuttle experience, you can get a convenient ride to your home, your workplace, or any other preferred destination. The process is easy:
Simply tap on the URL link that we send to you to accept the Uber shuttle voucher. This voucher will be saved within your Uber account for redemption as desired.
Check the voucher details for clarity and accuracy.
Select the right voucher in your payment selector inside the Uber app.
Apply the voucher to your next trip that meets the voucher's requirements.
By clicking the redemption link, you will be able to claim the voucher. Then, it will be saved to your Uber account, and you can use it when it is eligible-it's that easy!
Where's My Voucher?
When you are ready to schedule Uber service, you simply enter the destination that you are traveling to as you usually would. If your transportation request complies with the voucher's requirements, you will automatically see the voucher on your screen. Confirm that you want to use the voucher for this particular trip, and you are all set.
If you need to review the voucher details, select "Payment" from the menu bar. You can then scroll down until you see "Vouchers," and you can choose the voucher in question to read the fine print. Keep in mind that this voucher is only available for use through the Uber app. If you do not already have an active Uber account, you will need to download the app and create an account before you can access the voucher.
Visit BMW of Fairfax for Your Next Service Appointment
At BMW of Fairfax, we want each experience that you have with our service department to be pleasant and productive. We know that our customers lead busy lives and may not have time to sit in our comfortable lobby while the service is completed. To learn more about the many benefits of our Uber shuttle service and to make an appointment for the auto service that your car needs, call our office soon.
Hours
Monday

7:00 AM - 7:00 PM

Tuesday

7:00 AM - 7:00 PM

Wednesday

7:00 AM - 7:00 PM

Thursday

7:00 AM - 7:00 PM

Friday

7:00 AM - 7:00 PM

Saturday

7:00am to 5:00pm

Sunday

Closed
Uber Shuttle Details

We will reach out to confirm appointment availability with you.