BMW Presents an Impressive Full-Size Luxury SUV with the Upcoming X7!
Rumor has it, that the BMW brand has been working on the 2018 BMW X7 for quite some time now.  We are quickly approaching the release of this new SUV, and here at BMW of Fairfax we could not be more excited!  It appears that BMW has developed a full-size sports utility vehicle that isn't like anything else in the industry!
The X7 seems to mimic the exterior design of the X5, except the proportions are notably larger.  It will utilize the same Cluster Architecture (CLAR) that you find in the 5 Series and 7 Series, keeping this large SUV relatively light for its class.  With the extra space, the 2018 X7 will certainly be able to seat seven people through the use of an optional third seating row.  This is surely only one of the many ways that this SUV will distinguish itself from the X5.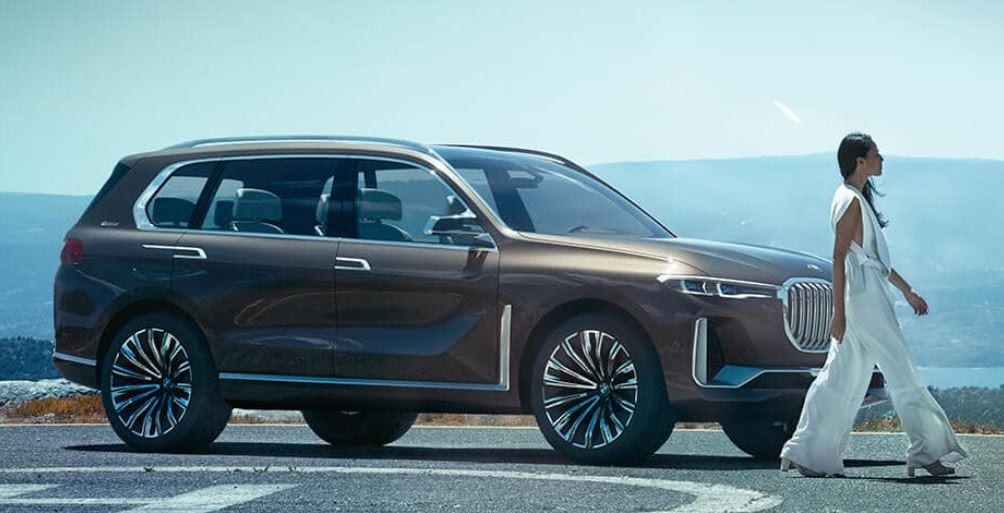 Powertrain
The upcoming 2018 BMW X7 is expected to come equipped with a 3.0-liter turbocharged inline-six engine, delivering up to roughly 320 horsepower.  You can upgrade to a 4.0-liter twin turbocharged V8 engine that produces 445 horsepower. We are also keeping our fingers crossed that BMW makes available hybrid engine version, as well as an incredibly powerful V12 engine too. The signs are sure showing that this may indeed be the case! An engine of this caliber will be a first to be included with the BMW X models. Are you excited yet?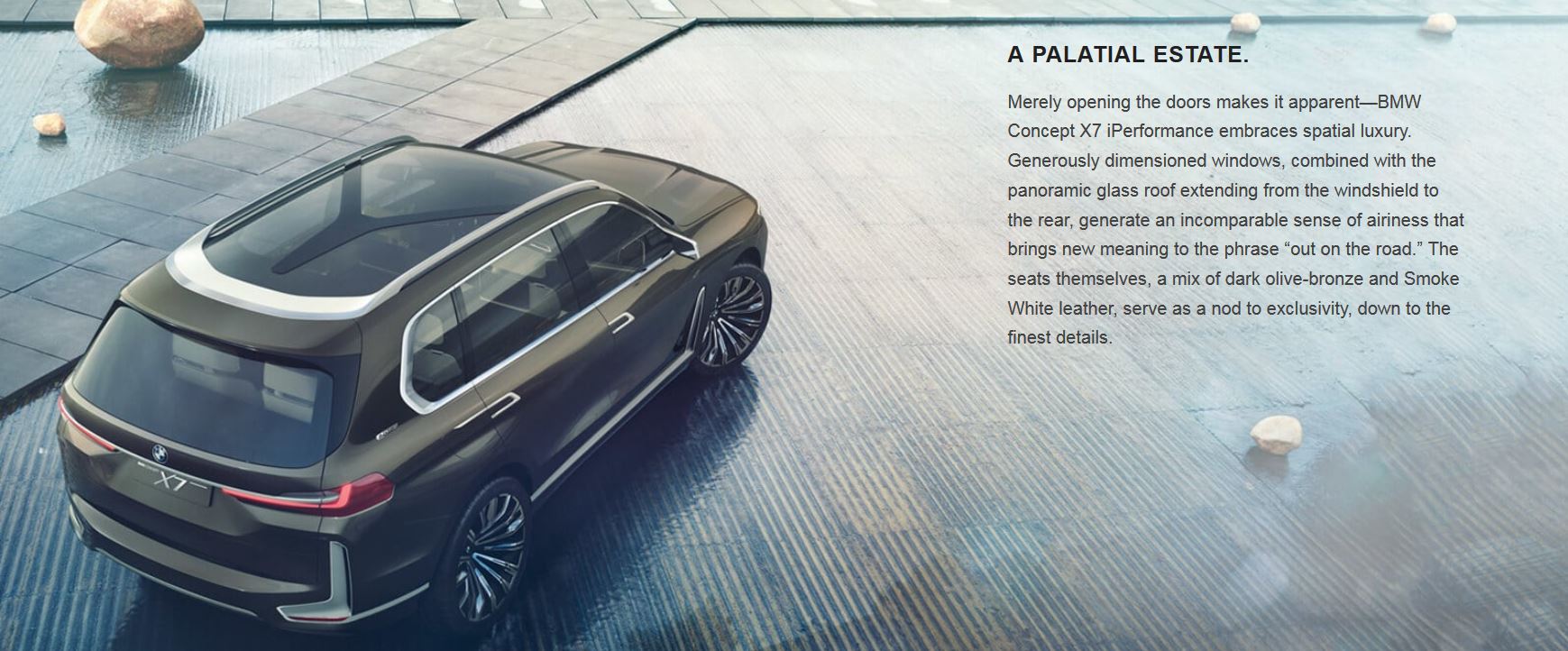 Platform
Evidence indicates that BMW is certainly making the new X7 appeal to auto-shoppers concerned with luxury, rather than trying to break into the market of an off-road capable vehicle. There is really no surprise here, though, is there? Speaking of capability, the 2018 BMW X7 will come standard with all-wheel drive and the engine will be combined with an eight-speed automatic transmission. You know BMW is sure to deliver and smooth and enjoyable drive.
There isn't a great deal of information yet regarding the interior cabin, but it would be a safe assumption to make that the latest and most luxurious features will be included. What else would you expect from a BMW? We also expect a great deal of overlap with the 7-series, especially for a high-tech information and entertainment system that is sure to impress. The latest innovative and technologically advanced safety features are also a guarantee. We can't wait to see what else BMW has in store for us with the 2018 X7.