Visit us in our new New Car Show Room located at: 
8427 Lee Highway
Fairfax VA 22031 
Our Certified Pre-Owned building remains at 
Fairfax, VA 22031
It is between Arlington Blvd (Route 50) and Lee Highway (Route 29), across the street from the Merrifield Post Office and the Dunn Loring-Merrifield Metro stop.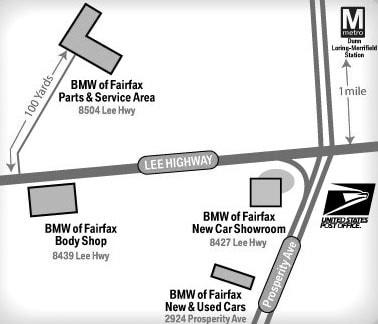 The Service Facility and Body Shop are located on Lee Highway (Route 29) , approximatly 200 yards from the New Car Showroom. The Service Facility is recessed 100 yards and is difficult to see from the road.