---
BMW Lease Returns in Fairfax, Virginia!
Regardless of where you originally signed your lease agreement of your new BMW, you are authorized to take advantage of our great specials when you turn in your BMW here at BMW of Fairfax, home of the Ultimate Driving Machine®.
Frequently asked questions regarding BMW lease returns:
Q:  Should I have a pre-inspection completed before my lease matures?

A:
Yes, a pre-inspection by our
BMW service
center will provide a detailed list of excess wear and usage fees.  This report will help you determine which repairs are necessary and which improvements should be made before the end of the lease period.
Q: Do I have to return my BMW to the dealership that I originally leased from?

A:
No, you have the option to return your lease to BMW of Fairfax regardless of where the lease originated.
Q: Is there anything else that I need to bring when I return my BMW?

A:
Yes - we do request that you return all keys, BMW manuals, books and navigation disks. 
Q: Is it possible to get a new BMW and terminate my current lease early?

A:
Yes! Please contact BMW of Fairfax to learn about all current lease specials.

Q: Will I be able to certify my current BMW and purchase it?

A:
Yes, if your BMW meets all of the qualifications for the BMW Certified Pre-Owned process, then BMW of Fairfax will certify your BMW.  You will be provided with all paper work necessary to purchase your BMW. 
You have the following options available
:
1)  
  Trade your vehicle in for a new
BMW lease
, or
purchase a new BMW
.
2)   
Buy your existing lease.
3) 
   Return your leased BMW vehicle to BMW of Fairfax.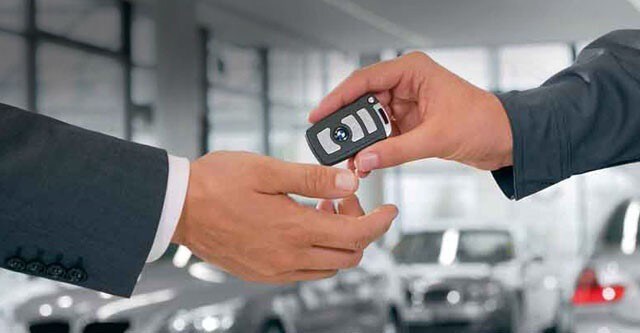 At BMW of Fairfax, our goal is to make your BMW lease return as simple and pleasant as possible.  Our Client Advisors, Thomas Cavey and Asad Khan, are happy to assist you through this process.  They will take the time to explain all of your options and answer any questions you may have.
If you have any questions please call us at (855) 298-4218.